Speakers
SVP & Chief Physician Executive
American Hospital Association
Dr. Chris DeRienzo is a dedicated husband, a proud father, a mediocre triathlete, and author of the book Tiny Medicine: One Doctor's Biggest Lessons from His Smallest Patients (available in paperback).  He's also a physician committed to improving America's health, a frequent keynote speaker, and an advisor to companies ranging from early stage to the Fortune 50.
Recognized by Modern Healthcare, Becker's, and Triangle Business Journal, Dr. Chris loves bringing together the people, process and technology needed to drive transformation. He is proud to serve as SVP, Chief Physician Executive of the American Hospital Association, where he is responsible for helping develop, implement, and advocate for strategies and resources to support America's hospitals and health systems, as well as leading the AHA's physician leadership agenda and serving as a key spokesperson on clinical issues. He is also a practicing neonatologist and has served on multiple Boards and Advisory Boards including current service on the Quality Committee of the Board of Directors for Mercy Health (Chesterfield, MO).
Dr. Chris's previous roles include serving as System Chief Medical Officer of WakeMed Health and Hospitals in Raleigh, NC, where he helped lead the system's COVID response, create a robust clinical transformation program, and built the systems, processes, and teamwork needed to reach A/A/A Leapfrog designation for three cycles in a row. He also previously served as Chief Quality Officer for Mission Health, where his data-driven, analytics-enabled approach helped propel Mission back to recognition by IBM Watson as a Top 15 Health System in 2017 and 2018, and as Chief Medical Officer of AI-based company Cardinal Analytx, where he led the company's clinical and health economics portfolios through a period of significant growth and a $22 million funding round.
Learn more at https://drderienzo.com/.
Director, Algorithm-Based Clinical Decision Support (ABCDS) Oversight
Duke University
Nicoleta J Economou, PhD, serves as the director of the Algorithm-Based Clinical Decision Support (ABCDS) Oversight leading the operations and framework design effort for the governance, evaluation, and monitoring of ABCDS software at Duke. She also leads all Duke AI Health initiatives relevant to evaluation and governance of health AI technologies, along with leading operations of the Coalition for Health AI, a coalition establishing the guidelines and guardrails for health AI technologies. Previously, Dr. Economou led projects supporting a learning health system at Duke working alongside faculty and health system leadership to bring together people, processes, technologies, and data streams required to drive evidence-based continuous improvement and innovation in health care delivery and operations. Before joining Duke, she worked in the life-science and pharmaceutical industry, where she managed clinical analytics portfolios to drive data-informed decisions for drug development with key focus on clinical data review, clinical safety review, and clinical operations. Additionally, she developed, validated and deployed risk models and helped design and define metrics for monitoring clinical trials using analytics software. Dr. Economou did her postdoctoral training at the UNC Eshelman School of Pharmacy and received her PhD in Biochemistry from Drexel University College of Medicine.
Assistant Professor of Biostatistics & Bioinformatics, Biostatistics & Bioinformatics, Division of Translational Biomedical, Biostatistics & Bioinformatics
Duke University
Mathew develops new machine learning and risk prediction methods for clinical medicine and mental health.
Associate Professor
Department of Biostatistics & Bioinformatics;
AI Health;
Duke Clinical Research Institute;
Children's Health & Discovery Initiative
Duke University
Professor in Family Medicine and Community Health
Professor of Biostatistics and Bioinformatics
Research Professor in the School of Nursing
Duke University School of Medicine
W. Ed Hammond, PhD, FACMI, FAIMBE, FIMIA, FHL7 has extensive experience in the design and implementation of electronic health records, starting in 1970. Dr. Hammond's academic and industry leadership include, past president of the American Medical Informatics Association (AMIA) and AMIA Board member, President and Fellow of the American College of Medical Informatics, three terms as Chair of Health Level Seven and HL7 committees, two terms as the Convenor of ISO Technical Committee 215, Working Group 2 and the current Ambassador to Developing Countries and the chair of the Joint Initiative Council of ISO/CEN/HL7. He was Chair of the Data Standards Working Group of the Connecting for Health Public-Private Consortium and serves on the Board of the eHealth Initiative. He also served as Chair of the Computer-based Patient Record Institute and on the CPRI Board. He was a Chair of ACM SIGBIO, is an advisor to the American Hospital Association on health data standards and related matters, and chair of the Steering Committee for the Rockefeller-sponsored Open Enterprise eHealth Architecture Framework Project.
Dr. Hammond served as a member of the Institute of Medicine Committee on Patient Safety Data Standards. He was a member of the National Library of Medicine Long Range Planning Committee and a member of the Healthcare Information Technology Advisory Panel of the Joint Commission on Accreditation of Healthcare Organizations. He has served on a number of NIH review committees, testified on a number of occasions for NCVHS, and has presented to several IOM committees. Dr. Hammond has served and is serving on a number of editorial boards, and has published over 300 technical articles.
Professor of Obstetrics and Gynecology
Dr. Jelovsek is the Director of Data Science for Women's Health in Department of Obstetrics & Gynecology (OBGYN) at Duke University. He is Board Certified in OBGYN by the American Board of OBGYN and Board Certified in Female Pelvic Medicine & Reconstructive Surgery by the American Board of OBGYN and American Board of Urology. He currently practices Female Pelvic Medicine and Reconstructive Surgery (FPMRS). He has expertise in the development and validation of "individualized" patient-centered prediction tools to improve patient and clinician decision-making around development and possible prevention of pelvic floor disorders after childbirth, predicting the risk of de novo stress urinary incontinence after surgery for pelvic organ prolapse, wound infection after Cesarean delivery, transfusion during gynecologic surgery and efficacy and risk of undergoing pelvic organ prolapse surgery. He currently serves as co-principal investigator in the NIDDK Symptoms of Lower Urinary Tract Dysfunction Research Network (LURN) (U01DK097780-05) where he is involved in studies using unsupervised learning approaches such as clustering of lower urinary tract phenotypes. He also serves as a mentor in the NIDDK Duke KURe Program (K12DK100024) and NICHD AUGS/DUKE UrogynCREST program (R25HD094667). As an investigator in the NICHD Pelvic Floor Disorders Network, he was principle investigator on the CAPABLe trial (PMID: 31320277), one of the largest multi-center trials for fecal incontinence in the Pelvic Floor Disorders Network studying anal exercises with biofeedback and loperamide for the treatment of fecal incontinence. He was also the principle investigator of the E-OPTIMAL study (PMID: 29677302), describing the long-term follow up sacrospinous ligament fixation compared to uterosacral ligament suspension for apical vaginal prolapse.
Associate Professor
Beerstecher-Blackwell Distinguished Term Scholar
School of Nursing and Carolina Health Informatics Program (CHIP)
Director, Carolina Applied Informatics Research (CAIR) Lab
Research Fellow, Sheps Center for Health Services Research
Member, Linberger Comprehensive Cancer Center
University of North Carolina at Chapel Hill
Dr. Saif Khairat is Beerstecher-Blackwell Distinguished Term Scholar and associate professor at the University of North Carolina at Chapel Hill. Dr. Khairat holds joint appointments at the Carolina Health Informatics Program, Cecil G. Sheps Center for Health Services Research, and the School of Nursing. He is also the Director of the Carolina Applied Informatics Research (CAIR) group.
With over a decade of experiences, Dr. Khairat has led numerous national and international funded projects to enhance healthcare services and research, specifically within the informatics world. His research agenda comprises of two main areas: (1) telemedicine to bridge health disparities, and (2) health IT usability to improve patient safety.
As a health informatics expert, Dr. Khairat investigates the development, implementation, and evaluation of Health IT solutions to improve health equity and access, particularly, virtual care. He has authored over 80 influential scientific articles in more than 35 different peer-reviewed journals and conferences, and has been an investigator for more than $7.5 million in research grants over the past five years. His work has been featured in major media outlets, including the Harvard Business Review (HBR), American Medical Association (AMA), and the AHRQ Patient Safety Net (PSNET).
In addition, Dr. Khairat provides expert opinion about Digital Health and Innovation to the World Health Organization (WHO). Dr. Khairat helps nations reach and sustain digital health transformation within their healthcare system by conducting a needs analysis, building capacity, creating best-practices and actionable recommendations. Additionally, he serves as an advisor to the Inter-American Bank (IDB) to create a national policy and strategy telehealth framework for non-communicable diseases in low-middle income countries.
Dr. Khairat is a leader within the American Medical Informatics Association (AMIA). He was inducted among the inaugural class of Fellows of AMIA in 2019. He serves as a Chair of the Education Committee. Dr. Khairat earned his PhD in Health Informatics and bachelor's and master's in Computer Science from the University of Missouri, and MPH in Health Policy and Management from the Gilling's School of Global Health at the University of North Carolina at Chapel Hill.
Professor Emeritus, Department of Family Medicine & Community Health, Duke School of Medicine
Adjunct Professor, Public Health Leadership, UNC Gillings School of Global Public Health
Board Chair, Foundation for Health Leadership and Innovation
PI, the Practical Playbook
J. Lloyd Michener, MD is Emeritus Professor of Family Medicine and Community Health at Duke School of Medicine and Adjunct Professor at UNC Gillings School of Global Public Health. He also serves as Chair of the Board of the Foundation for Health Leadership and Innovation and is a member of the National Academies of Medicine Workgroup on Assessing Meaningful Community Engagement.
He has served as Director of the "Practical Playbook", with the support of the deBeaumont Foundation, CDC and HRSA, linking health care, public health and communities. In addition, he served as Chair of the Department of Community & Family Medicine for more than two decades and was the founding director of Duke Center for Community Research.
Nationally, he has served as the founding Co-Chair of the Community Engagement Steering Committee for the Clinical and Translational Science Awards of the NIH, and as President of the Association for Prevention, Teaching and Research (APTR). He has been a member of the National Academies Institute of Medicine Committee on Integrating Primary Care and Public Health, the Board of Directors of the Association of Academic Medical Colleges, the NIH Council for Complementary and Alternative Medicine, and the National Academic Affiliations Advisory Council for the Department of Veterans Affairs. Awards include Alpha Omega Alpha, Phi Beta Kappa, the Mead-Johnson Award from the American Academy of Family Physicians, and the Duncan Clark Award from APTR.
Internationally, Lloyd served as a long-term member of the International Classification for Primary Care of the WHO; and is the founder and director of the Duke-Salzburg Seminars in Family Medicine of the American Austrian Foundation, for which service he received the Grand Decoration of Honor from the Republic of Austria. He has consulted on primary care redesign with over 20 countries.
Lloyd is a graduate of Oberlin College, Harvard Medical School, and residency and fellowship in Family Medicine at Duke.
Javed Mostafa, PhD
Director, Carolina Health Informatics Program (CHIP)
Professor, UNC School of Information and Library Science
Professor, UNC School of Medicine
Director, Laboratory of Applied Informatics
Professor Javed Mostafa holds a joint appointment with the UNC School of Information and Library Science (SILS) and the Biomedical Research Imaging Center at the UNC School of Medicine. He is also the director of the Carolina Health Informatics Program (CHIP) and the Laboratory of Applied Informatics Research.
His research concentrates on information retrieval problems, particularly related to search and user-system interactions in large-scale document/data repositories. He has current research engagements in biomedical data mining, analysis, visualization, user interface design, and multi-modal human-computer interaction. He regularly serves on program and organizing committees for major conferences and participates as reviewer for major grant initiatives.
Dr. Mostafa served as editor-in-chief of the Journal of the Association for Information Science & Technology (JASIST) from 2016-2020. He had previously been a member of the JASIST editorial board and an associate editor for ACM Transactions on Information Systems (ACM TOIS) and ACM Transactions on Internet Technology (ACM TOIT). He also edited or co-edited several special issues of journals, including IEEE Intelligent Systems and the Journal of Digital Libraries.
Translating scientific advances into health care improvements is a passion for Dr. Mostafa. With support from the North Carolina Translational & Clinical Sciences Institute, he co-founded a company concentrating on patient-centric decision support and streamlined care workflow called Keona Health.
In addition to his appointments at UNC, Dr. Mostafa is an adjunct professor of community and family medicine at the Duke University School of Medicine, Duke University.
David Page, PhD
Chair of Biostatistics and Bioinformatics
Professor of Computer Science
Duke University School of Medicine
Professor David Page works on algorithms for data mining and machine learning, as well as their applications to biomedical data, especially de-identified electronic health records and high-throughput genetic and other molecular data. Of particular interest are machine learning methods for complex multi-relational data (such as electronic health records or molecules as shown) and irregular temporal data, and methods that find causal relationships or produce human-interpretable output (such as the rules for molecular bioactivity).
Sarahn Wheeler, MD
Assistant Professor of Obstetrics and Gynecology
Duke University School of Medicine
Dr. Wheeler currently serves as Assistant Professor in the Duke University School of Medicine. In this role, Dr. Wheeler is both a practicing clinician and research faculty. in her clinical role, Dr. Wheeler is the director of Duke's Prematurity Prevention Program, a specialty clinic that is geared for women with risk factors for preterm birth.  In her research role, Dr. Wheeler has published several peer-reviewed articles on topics ranging from fetal brain injury to vaccination during pregnancy. Dr. Wheeler's current research focus is on race disparities in preterm birth. She is actively involved in research to develop interventions to improve utilization of preterm birth prevention therapies.
Dr. Wheeler also serves as the Director of Diversity, Equity and Inclusion for the OB/GYN department.  In this role she leads efforts to ensure an inclusive environment for the diverse patients, faculty, staff and trainees within Duke OB/GYN.
Di Wu, PhD
Associate Professor, Department of Biostatistics
Associate Professor, School of Dentistry
University of North Carolina Chapel Hill
Di Wu is a biostatistician working in the bioinformatics field. She has developed novel statistical bioinformatics methods to handle biomedical and genomics data. She also has developed gene set testing methods with high citations, in the empirical Bayesian framework, to take care of small complex design and genewise correlation structure.
Dr. Wu has applied data integration strategy to identify the potential cell of origin for different breast cancer subtypes in silicon (at WEHI). Her recent projects have focused on genomic data based drug repurposing (at Harvard). She is now working on novel mediator analysis-based data integration tools to infer the likely causal relation across multiple levels of genomic, microbiome and metabolites (at UNC).
Her new project has more microbiome and Electrical Medical Records components since the announcement of her joint position in the UNC School of Dentistry the Department of Biostatistics and the Carolina Health Informatics Program in 2015.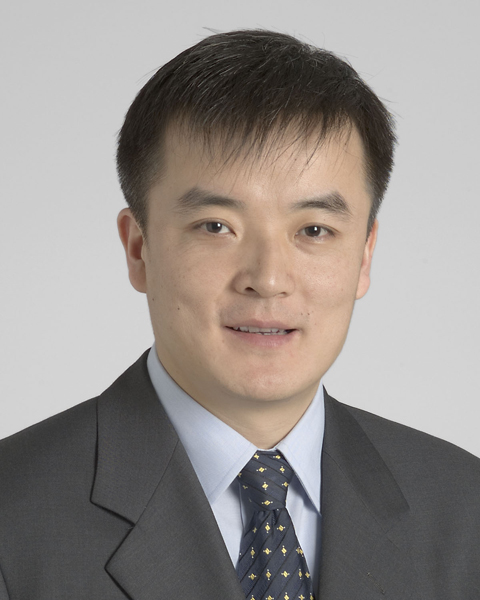 Assistant Professor of Biostatistics
Assistant Professor of Biomedical Informatics
Department of Biostatistics
Vanderbilt University Medical Center
PI, Translational Bioinformatics & Biostatistics Lab
Vanderbilt University
PhD, Statistics, Case Western Reserve University
Research interests include: translation bioinformatics, multivariate data analysis and visualization, unsupervised learning, cloud computing and big data analytics, biobanks and EHRs
For more information: tbilab.org
Dr. Yaomin Xu's research is focused on developing statistical and computational methods to extract new knowledge from large biomedical datasets. His recent research emphasis is on integrating patient phenome and genome data to identify complex mechanistic biomarkers for precision medicine. He is experienced in big data analysis and discovery using real-world health datasets, such as biobanks and electronic health records (EHRs). Dr. Xu's statistical methods focus on multivariate data analysis, visualization, and unsupervised learning. He is also dedicated to creating cloud-based research data analysis platforms and infrastructures that are cost-effective and support big data biomedical research through team-based problem-solving using real-world data, particularly complex data such as multi-omics data obtained from clinical samples, biobanks, and EHRs.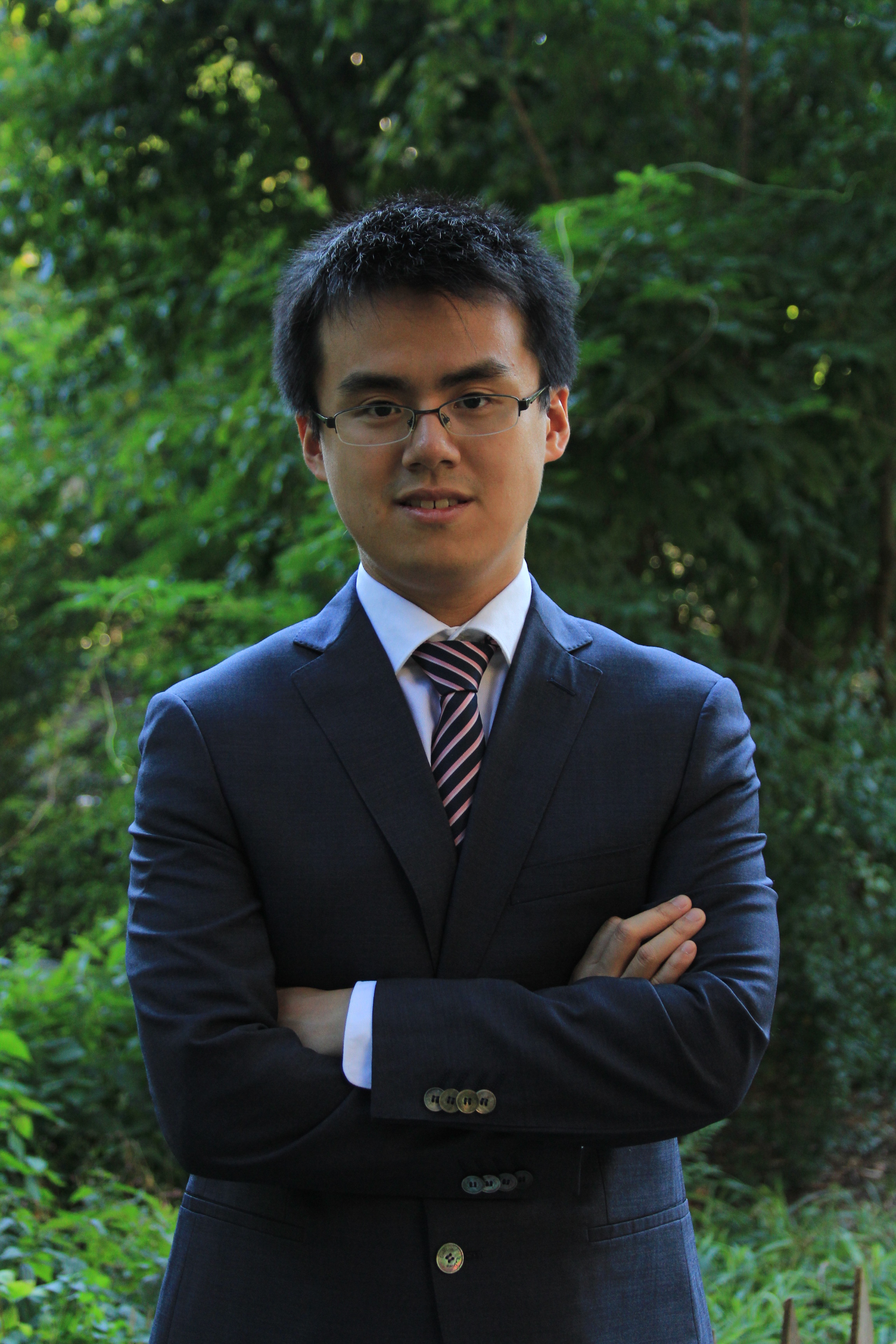 Eugene Anson Stead, Jr. M.D.
Associate Professor, Biostatistics & Bioinformatics, Division of Translational Biomedical, Biostatistics & Bioinformatics
Duke University
Associate Professor of Computer Science, Computer Science
Associate Professor of Statistical Science, Statistical Science
Trinity College of Arts & Sciences
I am the tenured Eugene Anson Stead, Jr. M.D. Associate Professor at the Department of Biostatistics & Bioinformatics at Duke University. I am also a secondary associate professor at Departments of Computer Science, Electrical & Computer Engineering, Mathematics, and Statistical Science at Duke University. I am a affiliated member at Duke CBB Program. I was an assistant professor of statistics at UW-Madison (2015-2021). I received my Ph.D. from the University of Pennsylvania in 2015 (advised by T. Tony Cai) and my Bachelor's degree in mathematics from Peking University in 2010.
I received the IMS Tweedie Award (2022) (IMS News), ASA Gottfried E. Noether Junior Award (2021), Bernoulli Society New Researcher Award (2021), ICSA Outstanding Young Researcher Award (2021), NSF CAREER Award (2020). I serve as an Associate Editor for Journal of the American Statistical Association (T&M) and an Associate Editor for Statistics and Its Interface. I serve as an area chair for 2023 International Conference on Learning Representations (ICLR).
Some key words of my research: tensor learning, high-dimensional statistical inference, statistical learning theory, non-convex optimization, applications in electronic health records, microbiome studies, … You can find a list of our group's publications from the tab above, on arXiv, or on Google Scholar.